Our philosophy when it comes to designing buildings has always been to provide the very best service available to our clients and we work hard to achieve that.
Silvester Clark was established in 1979 as OSA. In 2003 Peter Clark and John Silvester formed OSA Silvester Clark, with Scott Miller joining them in 2006 as a company Principal. In July 2006 the company became Silvester Clark. As Silvester Clark grew so did the staff and in 2013 Ignatius Black, Scott Blain and Cameron Jack joined as Principals, with Rick Parker joining as a Principal in 2018 and Waqas Liaqat joining as a Principal in 2020. As the company continued to grow through the successful delivery of projects for its clients, Scott Miller was appointed to the newly created Managing Director position in 2017. We are currently responsible for around $250 million of construction annually.
We have always strived to be at the leading edge of our profession:
We were the first consulting engineers in NZ to use PC based CAD
We were the first consulting engineers in NZ to achieve an ISO 9001 accredited quality control system
We have led the way in the implementation of 3D documentation of structures
Our work covers a wide range of building size and type. Projects include minor house alterations and extensions, to major new buildings and refurbishment projects, using the most recent developments in materials and construction techniques. We have worked on the strengthening and repair of many older buildings and also with some of the country's leading architects on the design of outstanding modern buildings and fit-outs. We are currently working small domestic structures as well as multi-storey commercial buildings and large industrial projects. Silvester Clark are also specialists in the design of meat and dairy industry buildings as well as leading the way in commercial high-rise buildings. We are part of a successful team who have successfully delivered the majority of Fonterra's major turn-key capital projects in the last 15 years. These projects are typically worth in excess of $100 million each.
Silvester Clark have approximately 75 staff members in our offices in Palmerston North, Wellington, Auckland, Hawkes Bay and Christchurch. All staff are encouraged to deal with all members of a project team from the developer to builder, so that outside parties always have access to informed staff. We pride ourselves in providing the most cost effective and aesthetically pleasing solutions for the projects we work on.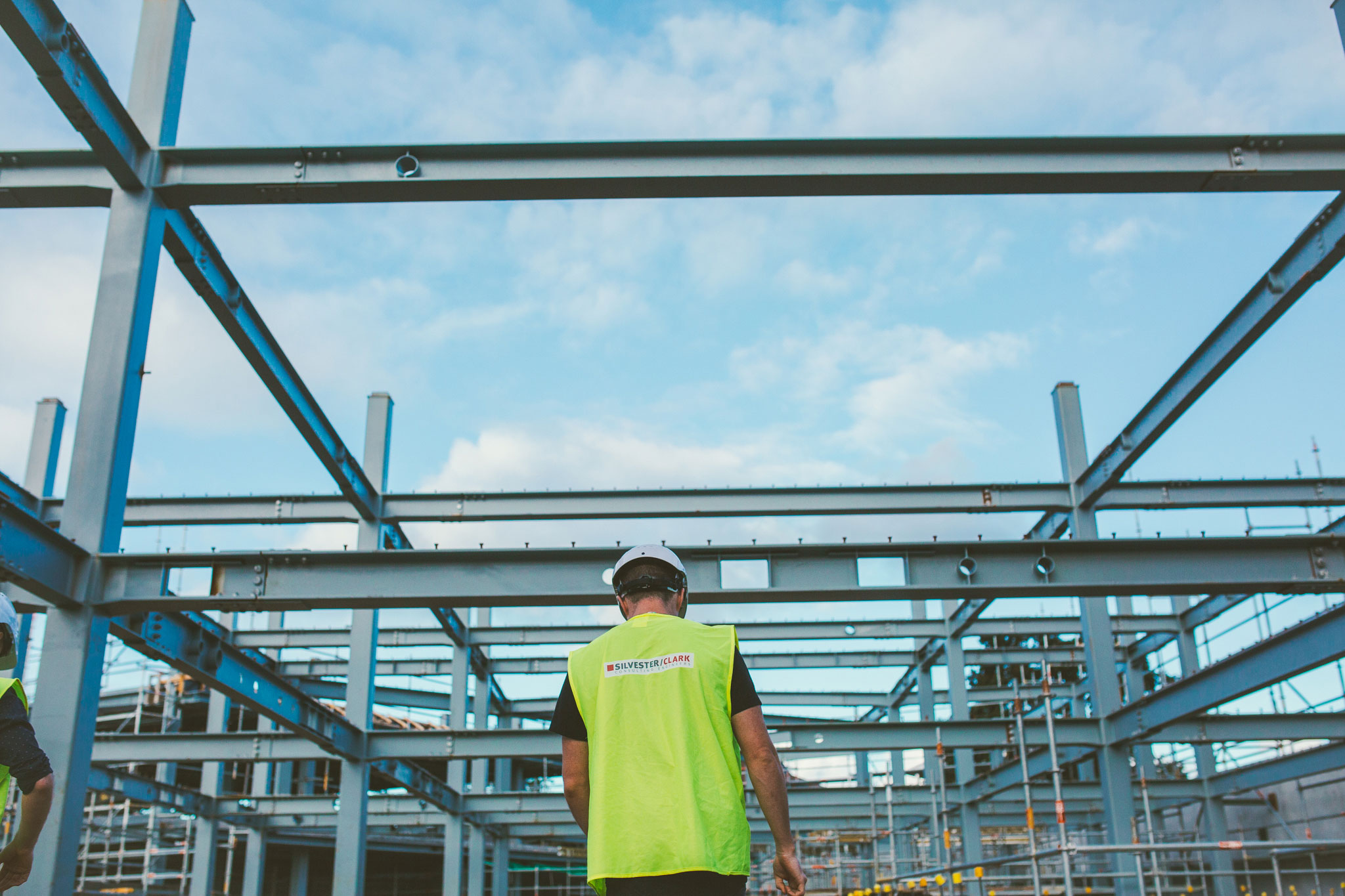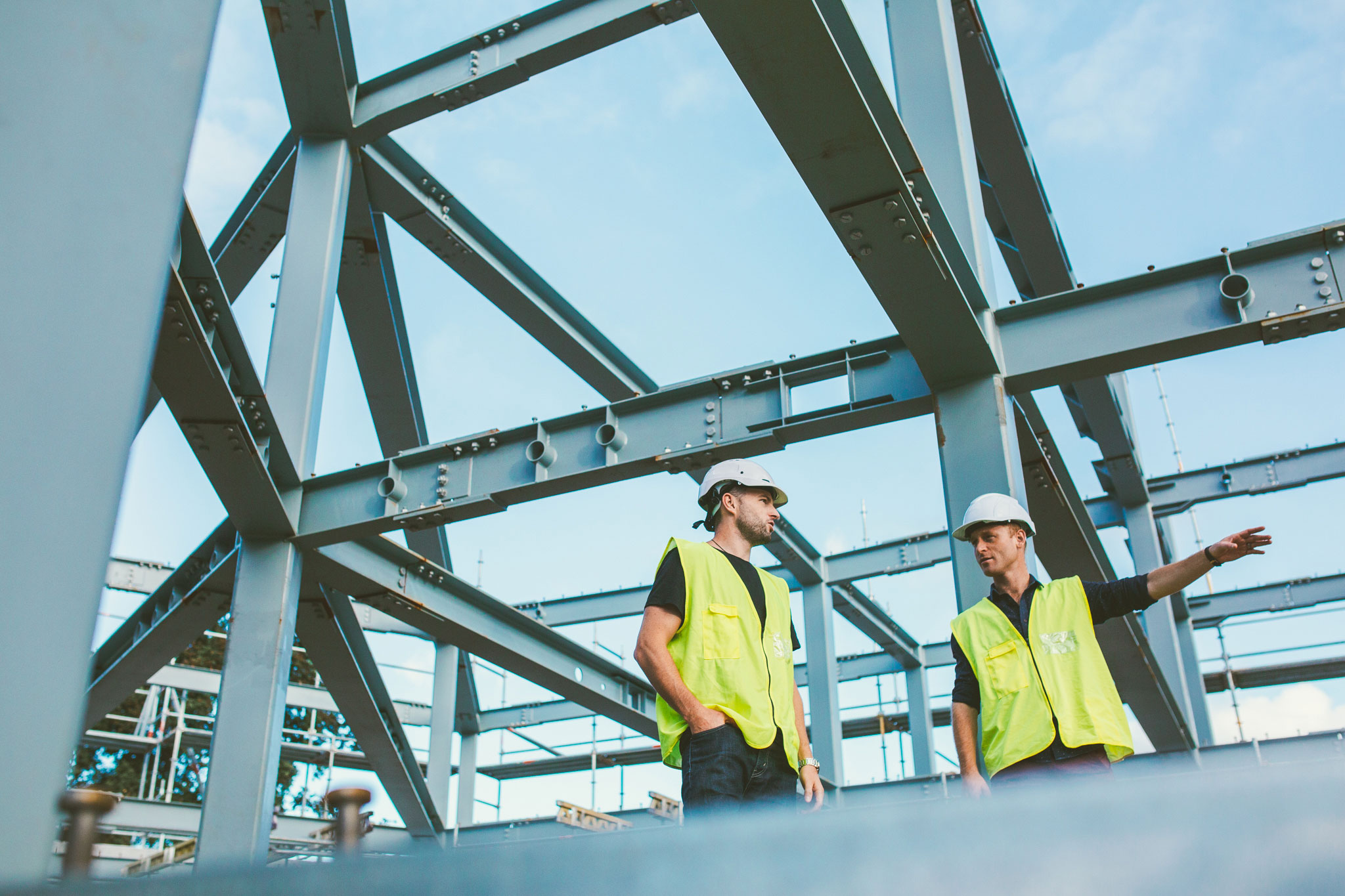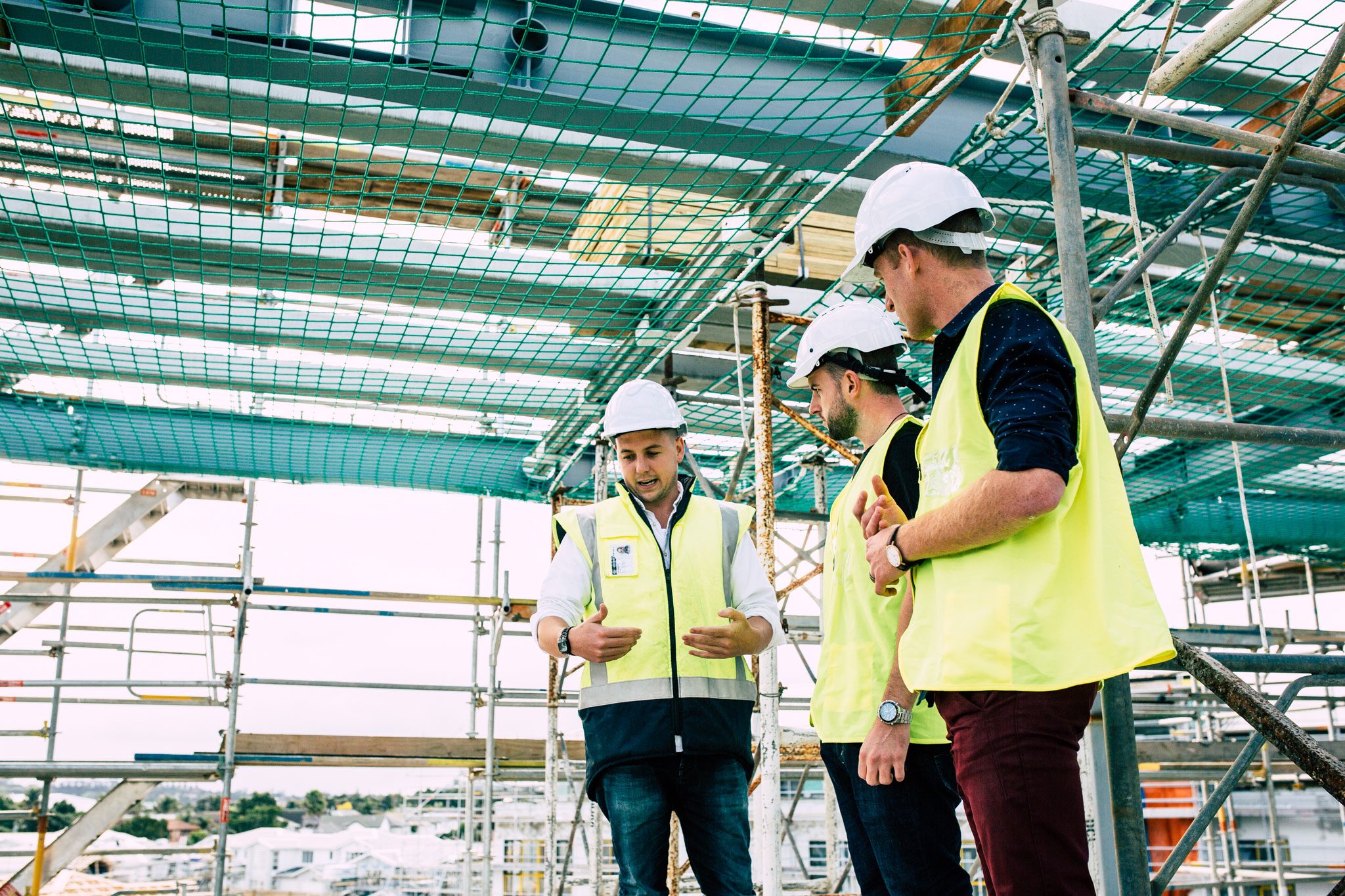 COMPANY STRUCTURE & RESOURCES
Our company has a good mix of staff with varying experience. We hold weekly programming meetings that assess workload so that we can allocate resources where required. On a weekly basis we also address new industry issues and the development of new projects.
We use Microstation and Revit as we believe they are the best tools currently available for BIM/CAD.
Projects are allocated to groups of staff including at minimum a Senior Engineer and a BIM Technician. All projects go through a QA system. All correspondence including project models/drawings, are circulated to all members of the group working together on the project. This results in good communication and teamwork with ideas and experiences being passed through the various groups. It also results in flexibility to cope with varying workload and holidays.
Staff
6 Principals
6 Associates
8 Senior Engineers
24 Intermediate and Graduate Engineers
12 Senior BIM/CAD Technicians
8 BIM/CAD Technicians
2 Project Managers
8 Administration Staff
All engineering staff have engineering degrees and most are members of one or more professional institutions both in New Zealand and Overseas.
We have a policy of taking our junior staff and providing relevant training on a regular basis. Over the years we have taken on cadet draughters on an almost annual basis.
Managing Director / Principal
Scott Miller
BE, CMEngNZ (Structural), MISTRUCTE, C.ENG (UK), INTPE
Scott joined Silvester Clark in 2003 and is currently the Managing Director and a Principal of the firm.
Scott relates well to clients and their needs but also believes that you must get on with all team members to have a successful project. His desire to exceed client expectations and meeting deadlines while providing the most economical solution for each project, is reflected in the culture within the firm.
Scott brings to the firm an innovative approach following a number of years working overseas before starting with Silvester Clark, on high profile projects using different building systems and methods.
Scott specialises in multi-storey seismic building design and strengthening and has been the principal in charge of several significant buildings in Wellington and around New Zealand including many multimillion dollar buildings for Summerset Group, the new Countdown Newtown store, Auckland City Council Seismic Programme, Trinity Apartments, The Hutt Indoor Sports facility, Ohakea Helicopter Hangar, Il Casino Apartments, the national strengthening programme for PGG Wrightson's building stocks, the Porsche and Audi buildings, and the Waterfront Apartments in Napier, as well as many more.
Scott currently sits on the executive committee for the Earthquake and Natural Hazards New Zealand. He has also been on the Steel Construction New Zealand (SCNZ) executive for over 7 years. He is a trained Urban Search and Rescue (USAR) Engineer, and was involved in the Christchurch earthquake deployments and was the engineering team leader for the USAR assistance in Japan following the devastating earthquake and tsunami. He has worked with the United Nations on behalf of NZAid, advising the local government in Padang, Indonesia following the large earthquake there in September 2009. Most recently Scott represented the New Zealand Government in Nepal following the major earthquake there in 2015.
Wellington Regional Manager / Principal
Ignatius Black
BE, MIPENZ (Structural & Civil), CPENG
Ignatius is the Wellington Regional Manager and is also a Principal and Director. Ignatius has over 23 years' structural design and engineering experience working in New Zealand, the United Kingdom and Tonga.
Recently Ignatius has been focusing on Seismic Restraint, Aged Care and Seismic Strengthening projects. A significant seismic restraint project Ignatius has recently been involved in was Acute Services Building at Christchurch Hospital. This project has occurred over four years and has involved over 21,000 seismic restraints for suspended services, as well as restraints for all items of plant and equipment.
Ignatius enjoys the challenge of designing structures that are seismically resilient to achieve the highest possible safety for building occupants while also providing a building that is economical to repair, with the minimal downtime, after a major earthquake.
Ignatius enjoys working as part of a wider team with a common goal of achieving the most suitable and economical design solution.
Palmerston North Regional Manager / Principal
Scott Blain
Scott Blain is a Senior Structural Engineer / Principal with Silvester Clark in Palmerston North. He is a Chartered Professional Engineer with 30 years experience as a structural design engineer, principally involved in the design of buildings. These range from domestic house structures, through low rise commercial and industrial buildings, to multi storey buildings including the 12-storey Farmers Mutual Building in Palmerston North. Most recently Scott has been lead structural designer on several milk powder factory and Infant Formula plant dryer towers up 45+ metres tall constructed in Darfield, Pahiatua, Lichfield, Wanganui, Pokeno and Horitiu. He has been involved in the seismic assessment of a significant number of buildings around the Manawatu.
Scott has served on the Institution of Professional Engineers (IPENZ) Competence Assessment Board, and as an IPENZ Practice Area Assessor.
Principal
Cameron Jack
NZCE (Civil)
Cameron first began his engineering career with Stevenson's Structural Engineering Ltd in 1991 where he was initially involved with "hands on engineering", and then was moved into the contract management and administration office. One project with notable involvement was Te Papa, the Museum of New Zealand. Cameron helped run the quality control and was the main liaison with the erection teams on site. Cameron was also given the task of writing and implementing the health and safety systems for Stevenson's.
Cameron joined the Silvester Clark Limited team in 1995 as a draughtsman and became a shareholder in 2014. He has been involved in the draughting of a wide range of different types of structures and has extensive experience in the dairy and meat processing sectors.
Cameron's list of projects since starting with Silvester Clark is very diverse from domestic type structures to one of the world's largest dairy powder producing plants at Fonterra Darfield D1 & D2. Other notable projects include Massey University Māori Studies Department building, Ranchers (San Angelo, Texas) lamb processing facility, Superior Farms new veal plant (Dixon, California), Superior Farms new stockyard (Dixon, California), Miraka Dairy Dryer & UHT, Yashili Dryer, Mataura Valley Dairy, Fonterra Lichfield, Open Country Dairy Drier plants throughout New Zealand and ANZCO Rangitikei.
Cameron has a collaborative team approach to building and construction and enjoys working closely with the clients and contractors to ensure a great end result.
Auckland Regional Manager/Principal
Rick Parker
Rick is a Chartered Engineer and Principal at Silvester Clark. He has over eighteen years' experience in the structural engineering industry – as an engineer and a draftsman.
Rick has successfully delivered a range of projects in the commercial, aged care, education, government and health sectors. One of the cornerstones of Rick's approach to these successes is communication – and a 'no surprises' ethos.
Rick has wide ranging analysis and design experience – having worked on projects which consist of small timber framed structures to the analysis and design of large multi-storey developments which use state of the art seismic resisting systems. The use of these low damage elements is an interest area for Rick, having successfully implemented Buckling Restrained Braces, and Fluid Viscous Dampers on recent projects.
Through efficient and direct organisation of design resource, and experience in many types of structures, Rick provides cost-effective solutions for developers, project managers, architects and contractors.
At Silvester Clark, Rick oversees the resourcing for the Wellington office and has a strong interest in using technology to assist workflow, communication and efficiency.
Principal
Waqas Liaqat
BE, MS, CPEng (Structural), CMEngNZ, IntPE
Waqas is a Principal at Silvester Clark. He is a Chartered Professional Engineer who has over 14 years of comprehensive international structural design and project management experience on high end construction projects.
His experience ranges from domestic house structures to complex high rise buildings and dairy towers. Waqas has a good practical knowledge of finite element analysis, rocking structures, time history and displacement based design.
In his role as lead designer on several recent complex dairy projects and seismic assessments/retrofits, Waqas has been responsible for liaising with clients and other consultants, managing design engineers, draughting staff and technicians within Silvester Clark.
Through efficient structural design using innovative approach, Waqas aims to deliver projects which are cost-effective and achieve optimum constructability.
Associate
Andrew Carr
BCA
Andrew began his career in 1985 as a draughter in Wellington. He spent three years there working on commercial and high rise structures. In 1988 he spent six months working for a small consultancy in London working on residential apartment buildings and the strengthening of Victorian & Edwardian buildings.
Following his return to New Zealand he worked as a contract basis for many consultancies and building-related companies, in the Wellington area, developing CAD skills on everything from oil and chemical tank farms to precast shop detailing to large printing press buildings. Whilst doing this he also attended Victoria University and completed a bachelors degree in Commerce.
After a 14 month stint in Hawkes Bay with a medium-sized consultancy he joined, what was then, Ormond Stock Associates at the start of 2000 in the fledgling Wellington office.
Since then he has been involved in most large projects undertaken in the office. Notable projects include: The Grove Mill Winery Extension, Aitken Street Apartments, Latitude 41 Apartments, AB Equipment, Spicers Paper Warehouse, Porsche & Audi showrooms, Countdown Newtown store, The Hutt Indoor Sports facility, Ohakea Helicopter Hangar, The Backbencher Hotel, Patent Apartments.
Recently he has been mostly busy with aged care facilities.
Andrew is driven by a desire to find practical, cost effective solutions to construction detailing and doing so as quickly as possible for clients and builders.
Associate
Eamonn Doherty
MEng, CMEngNZ, CPEng
After studying at Edinburgh University, Eamonn has worked in Scotland and London before moving to New Zealand. He has a diverse portfolio of experience in a range of sectors including large scale residential developments, commercial, education and aged care.
He is a Chartered member of Engineering New Zealand.
Eamonn enjoys early stage collaboration with clients and architects and can use building modelling from concept stage to help communicate ideas with clients. After understanding the main goals of the client, he is able to compare options with different materials including timber, steel and concrete to highlight the best solution.
Eamonn adds value to our clients' projects through reducing project risk at early stages.
To develop a simple solution which is straightforward to build is the main focus of Eamonn's design. This is backed up with experience in visual programming and coding techniques which he applies to complete complex analysis within tight design programmes.
Outside of work, Eamonn enjoys taking part in music and a number of different sports.
Finance Manager
Rachael Collings
Rachael joined Silvester Clark at the end of 2003 as Receptionist in Palmerston North. After taking off on her OE she returned home to New Zealand and re-joined Silvester Clark in 2008.
10 years on, Rachael is now the Finance Manager across the firm's three offices; she currently oversees all the day-to-day administration and financial requirements of the company.
Rachael enjoys working with our staff and clients to ensure Silvester Clark continues to deliver the best possible projects.
Associate
Peter Falloon
Peter started with Silvester Clark around 10 years ago and after a 3-year stint overseas in Germany and the UK, came back and joined our Wellington team.
Peter is a chartered engineer who is technically strong while having an appreciation for practical design where he strives for simple solutions to complex problems. He has always had a strong focus towards architecture and understanding how buildings are constructed and function. This results in design solutions that are coordinated across disciplines.
There aren't many weekends when Peter is "off the tools" on his own personal projects such as furniture making and DIY. Aside from this Peter likes all types of bike riding and cooking lots of food.
Associate
Adane Gebreyohaness
In the past 10 years, Adane extensively used his research experience to undertake seismic assessments and retrofit designs using complex techniques and to develop efficient and cost-effective retrofit solutions. He has been responsible for analysis and design of a number of buildings, ranging from simple single-storey to complex high-rise and base-isolated buildings.
Adane was a member and section group leader of a technical group that produced the 2017 MBIE/NZSEE seismic assessment guidelines 'The Seismic Assessment of Existing Buildings – Technical Guidelines for Engineering Assessments'.
Adane is passionate about providing simple solutions to complex structural engineering problems and delivering results that are best value for clients.
Associate
Nitin Edward
Nitin is a Technical Lead at Silvester Clark with over ten years' structural design experience working in New Zealand.
Nitin has successfully delivered a range of projects in the commercial, education and residential sectors. He believes in efficient and cost-effective design that meets client expectations. Nitin has a proven ability to listen to clients and see different perspectives to find optimum solutions.  He constantly develops trust with the clients based on transparent and proactive communication, and by consistently delivering on what our clients require.
Nitin specialises in retail seismic design and has effectively led the design team from the start to the finish of design and construction of numerous commercial projects. Nitin has a passion for exploring and implementing new and innovative solutions while seeking improvement and efficiency.
Nitin prides himself in providing expert technical and advisory support; ensuring the end-users' needs are met.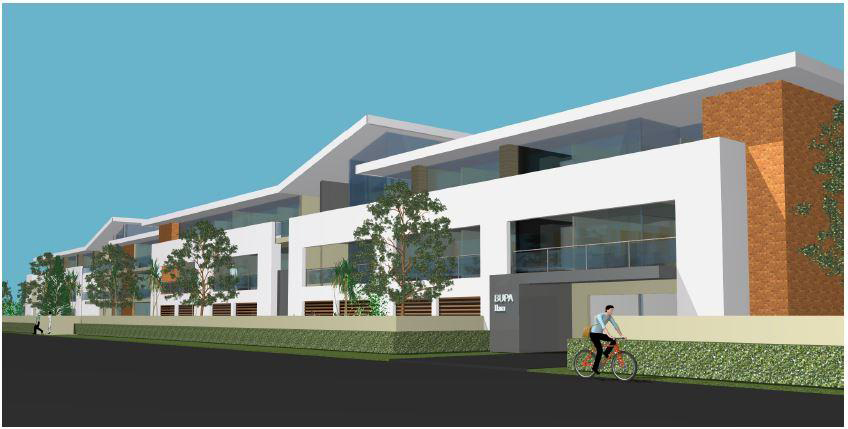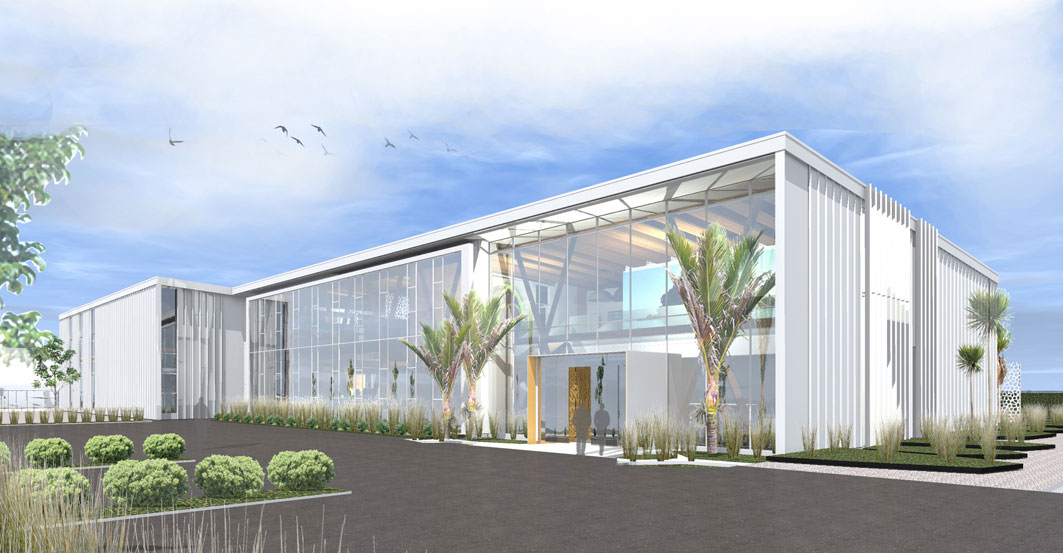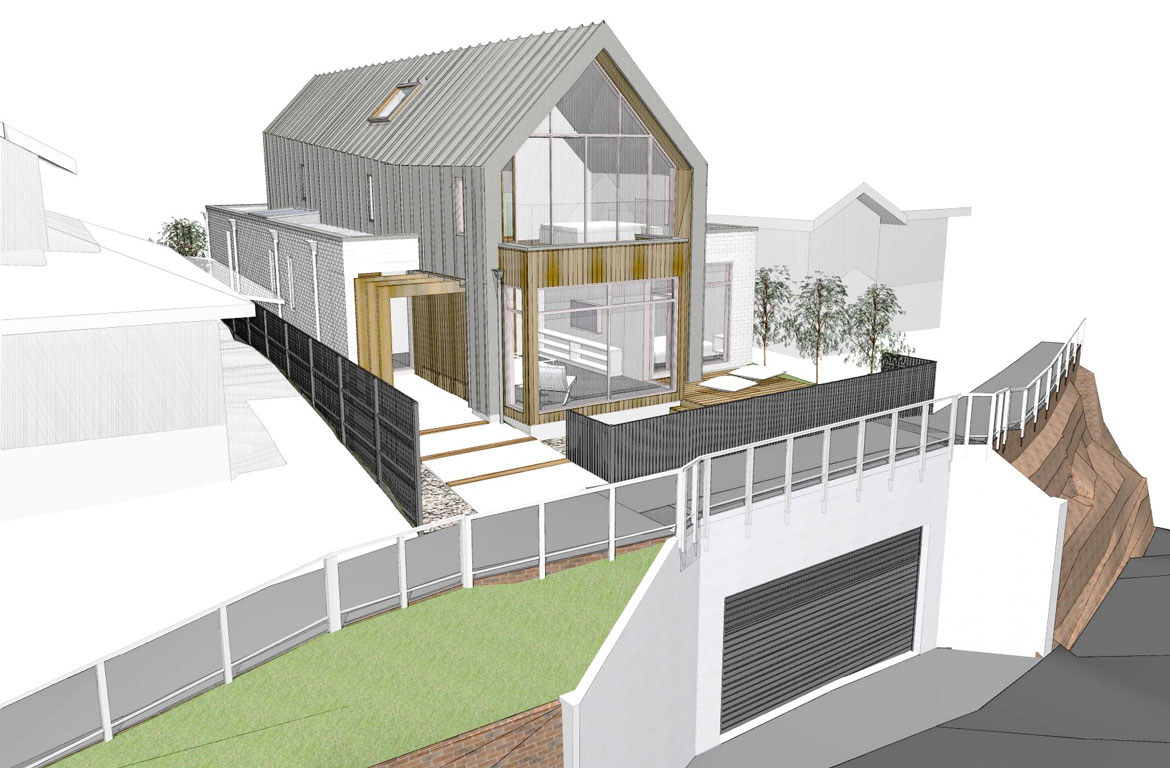 Silvester Clark has been using 3D CAD technology for over fifteen years – we were one of the first to use it for production of construction drawings. We use Microstation and Revit as we believe they are the best tools currently available.
BIM
Sharing our building models (BIM) with the other consultants on the design team leads to improved collaboration and better coordination. To facilitate this collaboration our BIM and CAD processes are aligned with national and international standards and best practices and we agree exchange protocols for each project. As each building, client and design team is unique so too our processes are flexible enough to facilitate a smooth running design program.
These technologies enable, rather than replace, communication and collaborative design.
We are always pushing the boundaries of new technology and looking at new ways of providing better services to our clients. We are currently looking at ways of using 3D models to provide even more information for builders and building owners that will help them realise better returns on their investments; for example the use of BIM models in construction and facilities management phases.
3D CAD
3D CAD models are created for our building structures that are then used as the basis for our consent, construction and fabrication drawings. In this way we virtually construct the building in our office so that we can find and solve the problems that are otherwise often not discovered until the building is under construction. This can save precious time and money for our clients.
With 3D CAD, Silvester Clark can provide simple, clear images and drawings of buildings, and building components, which leave the viewer in no doubt as to what he or she is looking at. Greater clarity means reduced likelihood of errors and therefore reduced risk which translates into better pricing from contractors and their subcontractors.
COMMUNITY INVOLVEMENT
Silvester Clark is an active member and supporter of the community. We try to give back to the community that we work in and that supports us.
In addition to supporting schools and community groups that have an association with our staff members, we have also sponsored or been involved with the following:
Manawatu Turbos
Wellington Free Ambulance
Lions Club NZ
Autism New Zealand
Fostering Kids New Zealand
Special Children's Christmas Party
The Going Bananas Show
Cricket Wellington
"Buildability is always important to us as building contractors and we have found Silvester Clark to design with this in mind."
"Again I must compliment your firm for the professionalism that was displayed in dealing with the Hutt City Council and their consultants to bring this matter to a very successful conclusion."
"We found the entire process painless. Silvester Clark corresponded directly with WCC on our behalf. We now have a building that is not on the earthquake prone register. This has added value to our property."
"This is good news! Thanks for your help in having our property assessed as being more that 33% NBS. My fellow unit owners and myself appreciate your efforts."
"For a total costs of around $20,000 (including professional engineers fees, Council fees and the strengthening work itself) the building has been transformed from an earthquake-prone structure to an 100% compliant building. The Owners are naturally delighted with the result and are highly impressed with the services of Silvester Clark."
Because of yours and Silvester Clark's urgent and quality assistance, we now have clarity on our next move in pursuing this building.